Emberglass
A downloadable game for Windows and macOS


Welcome to the open world, mini-metroidvania of your dreams.
You wake in a circle of speaking stones, in a strange sunless land filled with ruins and monsters. You remember going to sleep, back in your world, on a hill near the cresting lights. Some called it a faerie hill, and warned of kidnapping and dancing and taken to the land of the good folk, the grey folk, the faeries.

But there are no fair folk here, it is empty and lonely and littered with hollow bones. You have only one thought: to return back home. But how? How. The experience is beautiful and immersive. Expect to get lost, and love finding the interesting places you discover.
This game has:
-Non-linear layout. Defeat any boss in any order you like. Find any item in any order you like. Solve puzzles using whatever tools you have on hand.
-No health bar. You fade away each time you get hit, until you completely disappear
-Only two items. One for each hand, each time you want a new one, you have to drop an old one. This leads to interesting strategy and puzzle solving
-You can pick up anything and use it as an item
-Speed run and game challenge tools. Press escape, turn on the speed run timer or the kill count timer. Try beating the game with 0 kills! It's hard, but not impossible. Or beat the game with only 5 kills. Or 100!
-Multiple different ways to solve each puzzle in the game. This allows players to find their own way.
-Controller support (tested on 8bitdo controllers, Xbox, and PS3/4)
-A full Day/Night cycle
-A weather cycle including fog, rain, overcast
-About 2-4 hours of gameplay, but a speed run can be as quick as 30 minutes
-Four bosses. Three bosses hidden throughout the land and one final boss.

The Items you can find:


Lantern. Hold down the button to create light in dark places










A potion. ?????? Drink and find out

A potion. ?????? Drink and find out

A potion. ?????? Drink and find out

A potion. ?????? Drink and find out


Haunted bones. Hold down on button to summon a ghost shield

And a few items not listed here. If you see something, try to pick it up and find out!

keyboard Controls: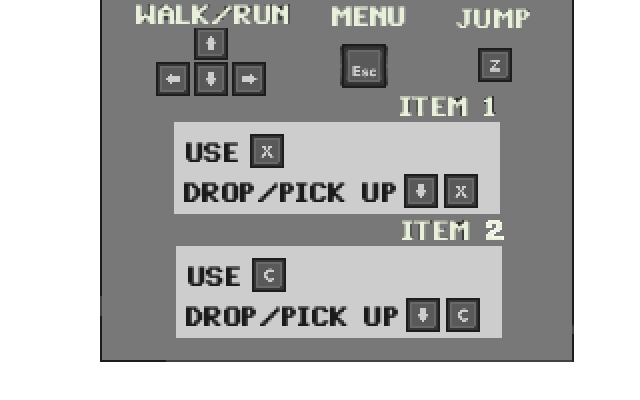 Switch Joycoon/8Bitdo controls: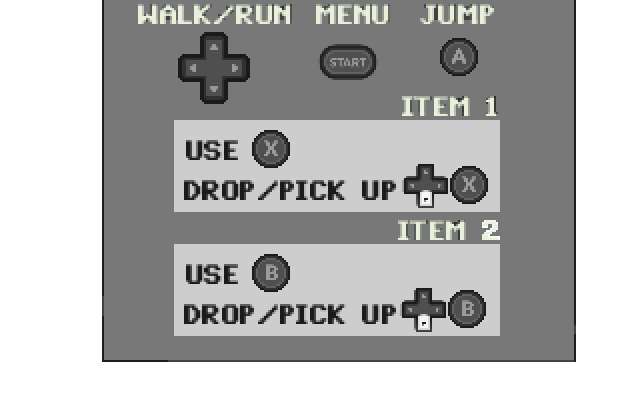 PS3/PS4 Controls: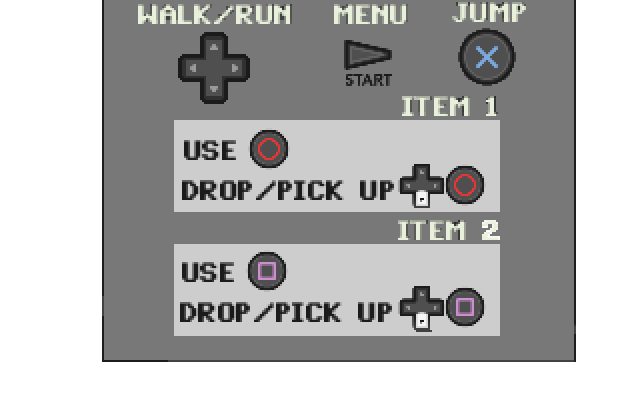 The game takes notes from original Legend of Zelda, the Castlevania franchise, Metroid, Ico, and Shadow of the Colossus.

This game is available on Windows, OSX, and Linux
| | |
| --- | --- |
| Status | Released |
| Platforms | Windows, macOS |
| Rating | |
| Author | Riddle Fox Games |
| Genre | Platformer |
| Made with | LÖVE, Audacity, Aseprite, Bfxr, Tiled |
| Tags | 2D, Action-Adventure, Exploration, Fantasy, Metroidvania, Open World, Pixel Art, Retro, Sandbox |
| Average session | A few hours |
| Languages | English |
| Inputs | Xbox controller, Gamepad (any), Playstation controller |
Purchase
In order to download this game you must purchase it at or above the minimum price of $5.99 USD. You will get access to the following files:
emberglass-win64.zip
38 MB
Comments
Log in with itch.io to leave a comment.
why so angry at steam lmao
two reasons!
1- I thought it was really funny to have a steam sucks sale. Like, it still makes me laugh.

2- To put a game on steam you have to$100, and if you don't sell over $100 worth, you don't get any $$$ that you rightfully earn. They're basically using indie game developers as a bank, with 30 new indies games being uploaded to steam every day. That's an insane amount of money they're earning per diem on games even if they never sell a single one...

And that's low. They use bank fees blah blah blah as an excuse, but that's BS. No one else does that. Not Google Play, not Itch, not Epic, etc.

Doesn't seem to work on M1 Macs. Application could not be started.
What's the version of OSX?
Should work fine, I'm testing it on an M1 with the latest as well? Was it a security error?
An update- I tried downloading other games made in Love by other people (not my own game) and I ran across this same issue! I wonder why that is. I think if you download the .love file (called the linux file above, or retro pi), and download and install the mac version of love from-
It should work. Asking on forums why this might be the case with app folders on the forums

really cool! lovely and I keep being drawn back into it. experienced three notable bugs, two of which had me having to restart the game... 1. on my first play, I set down one of the tools, and it went too far into the wall I was nearby for me to pick it back up 2. this play, just now, I was in the dark area with the spiders on the highest level grabbing the potion. somehow my lantern disappeared inbetween screens (during a transition). it wasn't set down anywhere, and I no longer had it 3. I went into the mistkey door and slowly died, admiring the music and the setup. when I respawned the music was still going. continued until I quit the game just now (due to losing lantern)
Hmm, I'll need to check to see about having it do about a better "wall check" for dropping items, it shouldn't allow you to drop them in the wall. One thing I noticed (I built this on a Mac, and developed on a Mac, and only got a chance to check it recently on windows) is that the transitions between screens on Windows takes too long, which probably affected this lamp issue. I'll try and fix that so it won't happen again.

The music issue is one I've known about, and have been trying to fix for awhile...

Glad you enjoyed it so much! Thank you for letting me know about the problems.

Just an update- I'm working on fixing the windows bugs, like the transition time and some of the frame skipping issues...
Beautiful art (visual and music). Playing it was a pleasant experience, though I didn't really get an idea of what I should be doing. Unfortunately the game crashed. I had used a stick to create a vine, but somehow while climbing it I jumped at the wrong area and managed to fall down through the ground and the game bluescreened. :( It happened in the Ossuary, I think.

Oh, I'm sorry that happened to you. I'm going to take a look at it right now. I think I have a good idea on what happened and how I can fix it.

And yes, I am working on an update that will hopefully give players better direction when playing the game, maybe some NPC's that will hint
Thanks for playing!

hey man, im totally new to this itch.io platform, but I saw all of your game's screen shot, I love the aesthetics. im a composer and sound designer and I have made a composition for a game that looks a lot like this I thought you can use me if you want a composer in the same style, ill leave the link here a little composition i made for a indie game also you can find more of my works on my Instagram
the story/premise is interesting, the gameplay sounds fun and the art style is lovely and nostalgic. all in all, it's a promising game and i'm looking forward to it :)